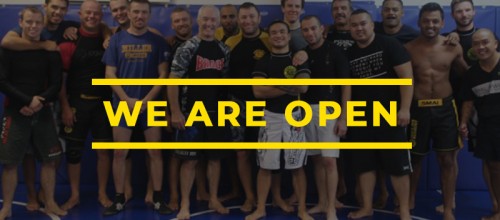 The COVID lock down is finally over… so welcome back !!
After 4 long months of lock down we are excited to FINALLY announce that we are officially open again from the 11th of October.
Training Safe:  In accordance with a Public Health Order stating that only fully vaccinated will be permitted to access the gym. Masks are to be worn.
As before, we are limited to the number of people in the gym so booking your classes is essential. Please sms 0416002120 with your name, class & dates ASAP. (Members have priority).
You will need to provide proof of your vaccination status at class and will form part of our entry requirements along with the QR code check-in system and our regular sign-in procedures.
Under 16yrs do not require vaccination but will still need to book their class.
If you require further details please email luke.pezzutti@gmail.com