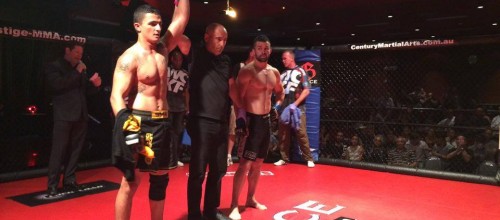 Geo took a fight with less than 48 hrs notice to fight on Brace 25 last night and came away with a very dominant win. From the outset Geo was dominating on the feet landing some good combos and hurting his opponent enough to not want to stand with Geo and forced his opponent to shoot in for the takedown. On the ground, Geo kept safe and closing out the first round trying to set up a submission off his back.
The second round started with Geo threatening his opponent with his hands again only to then change things up and take his opponent to the ground himself, improving position and then eventually getting the rear naked choke sub.
Congratulations to Geo who has shown improvement after each fight and also showing his versatility controlling the fight where he wanted it to go. And of course showing the heart of a lion taking the fight on such short notice.