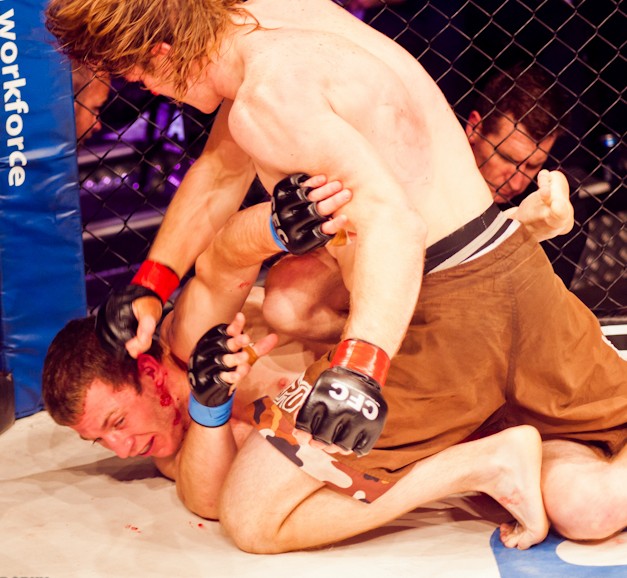 Four of the guys fought last Friday night at CFC 18 in front of a packed venue. Adam Sarkis was laying some brutal ground and pound on his opponent before a small mistake caused him to get swept into a bad position where his opponent's strikes caused the ref to stop the fight. Unfortunate result for Adam, but he'll definitely bounce back from this. Mo Kandeel was up against a tough opponent from Roots and unfortunately lost via rear naked choke.
Up next was Kian Pham who showed a lot of maturity in his fight to convincingly beat his opponent. Striking and landing some good blows from his feet while his opponent was on his back forced his opponent to desperately shoot at Kian's legs where he latched onto a tight arm in guillotine choke from half guard which forced his opponent to tap.
Last up for the team was Josh Payne who started off slow but came home very strong in the latter half of the first round dropping his opponent with a big straight right punch down the middle. Josh got on top of his opponent to continue with some ground and pound, however his opponent was literally saved by the bell. Josh unfortunately received an elbow above his eye which cut him and affected his vision. The doctor had a look at his eye during the round break and for safety reasons called the fight off which was very unfortunate as Josh's opponent looked very tired and was going to be in a bit of trouble come second round.
A tough and valiant effort by all the boys on the night. It's always challenging to step up for a fight so the boys did everyone proud regardless of the results.